Unlike workout or coaching apps, Brawn is the only app focused on helping gyms reduce new member churn and creating leads for personal trainers.
Brawn is the solution for gym-goers who are early or new to strength training, lacking confidence and motivation and seeking guidance and purpose.
Our community-focussed app connects members both to their gym and to other members who lift, while making training easier with audio workouts, engaging gym challenges and intelligent progress tracking.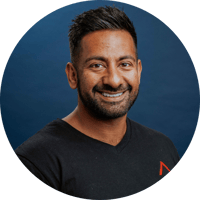 "It's our mission to make strength training more inclusive and accessible and in 2023 we're partnering with some of the biggest gym brands to take a big step towards achieving this goal"
Sohail Rashid, Brawn Founder and CEO
Combining his 12 years working in data and tech businesses with his passion for powerlifting CEO and Founder Sohail Rashid had the vision to create 'Strava for Strength'.

Brawn received investment from True – the leading institutional investor behind Zwift.

Hosted virtual events for the strength community

Partnered with Gymshark Lifting Club to host the world's largest lifting event with influencers and powerlifters from across the globe participating.

Following the Ministry of Sound launch event, Brawn introduced its technology to the gym floor and began to gamify strength training via virtual leaderbaords and inter-gym challenges.

Partnerships continue to fly in

Gymshark, MyProtein, Eleiko, Kabuki and the International Powerlifting Federation to name a few. All joined in the mission to support gyms and gym owners.

Thirdspace annouces Brawn roll out

The iconic Thirdspace gym group launches Brawn to members in an industry definining roll out.

BETA 200 Programme Announced

Brawn launches the BETA 200 Programme aimed at supporting Independent gyms grow revenue and drive member engagement and motivation

We have a big announcement to make soon!
Get started
Trial Brawn free in your gym for 7 days.