Save the date: 13th September 2023
In 2022, a revolutionary event was born, showcasing a partnership between Brawn and the Ministry of Sound, bringing a never-before-seen phenomenon in the industry. Celebrated by the who's who of the fitness world, the occasion was a resounding success.
Now, in 2023, Brawn and the Ministry of Sound are gearing up to surpass their previous triumph with an improved event structure. The presence of superior collaborators and more demanding challenges, combined with a heightened community spirit, is set to ensure the success of the event above and beyond its predecessor.
The event will raise money for charity, with the aim to support a variety of charities selected by the clubs that attend.
Seize this extraordinary chance and join us for the Brawn Games!
** THIS EVENT IS NOW FULLY BOOKED, BUT PLEASE JOIN THE WAITING LIST **
Why should I attend?
The event centers on a desire to bring everyone together in support of charity. All proceeds will go towards the charities of the winning teams on the day.
Teams from clubs all over the UK are encouraged to enter with teams from Pure Gym, The Gym Group, Third Space, Foundry, Nuffield Health and Jubilee Hall Trust have already confirmed.
Teams will complete challenges split across two rooms, and on the 1st August details of each challenge will be released via the Brawn app.
Leading suppliers will be present providing the opportunity to experience kit alongside Brawn within the Ministry, whilst teams perform physical challenges.
The Brawn Games will see hundreds of people celebrating, learning, building a community and raising money for charity.
It will all be finished off with an After Party at the one and only Ministry of Sound. Let's celebrate the fusion of fitness and music
together!
Don't forget to download the Brawn App!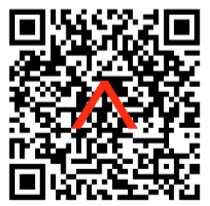 Join the Brawn Games Waiting List
The Innovation Zone applications are now open!
We understand how tough it is to get seen in a world full of noise. The Brawn Games is providing an opportunity to be heard!
The Brawn Games will be hosting a Dragon's Den style pitch zone to connect new tech with the gym community.
If you want to showcase your tech, pitch to potential investors, judge and critique new ideas or just be inspired then get involved.
How do I apply? Click on the image to apply to be part of the Innovation Zone.