Increase lead generation for personal and group training

Reward loyal members through collecting data on their consistency

Run challenges that engage and excite the entire gym community
Connect with other members and PTs

Motivate themselves with challenges and competitions

Have fun on the gym floor!
Challenges
Connecting your members creates energy, builds community and generates leads for PTs
Audio tutorials
Audio Tutorials are a simple way for members to improve lifting technique and build confidence. The tutorials guide members step-by-step through each movement, allowing them to just listen and lift.
Progress tracking
Simplifying tracking and visualising progress helps members reach their goals
Our automated challenge generator:
- Makes it easy for gym staff to create and manage challenges
- Is proven to improve member retention
- Allows gyms to access member challenge data to reward consistency
Does the app have a workout history?
Yes! A history of all completed workouts and challenges can be accessed so you can easily repeat them.
How does data entry work?
For gyms:
- Gym staff and personal trainers can directly input their custom Guided Workouts and Challenges into the app for members to access.
For members:
- Members can enter gym Challenges with the touch of a button
- Members can also follow a Guided Workout which suggests weights based on their experience lifting. Weights can be altered or entered with a single swipe.
How is Brawn different to other apps
Intensity Points allow fair and equal competition between gym members of all sexes and sizes. It's not just about the KGs you can lift which means it's not only the biggest in the gym who can win!
PTs use Brawn to:
- Connect with members for lead generation
- Raise their profile in the gym through creating
Challenges and Guided workouts for members
- Create social media content by running and
participating in Challenges
How do Intensity Points work?
Intensity Points promote inclusive and balanced competition among gym members, regardless of gender or body size. By focusing on more than just the weight lifted, everyone gets a chance to actively participate and succeed, not just those with the greatest physical size.
Get started
Trial Brawn in your gym free for 7 days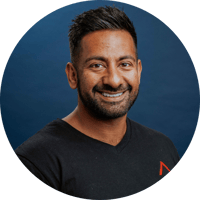 "It's our mission to make strength training more inclusive and accessible and in 2023 we're partnering with some of the biggest gym brands to take a big step towards achieving this goal"
Sohail Rashid, Brawn Founder and CEO